About

San Francisco Bay Area commonly known as the Bay Area is a populated region that surrounds the San Francisco and San Pablo estuaries in Northern California, United States.  The Bay Area's nine counties are Alameda, Contra Costa, Marin, Napa, San Francisco, San Mateo, Santa Clara, Solano, and Sonoma.

Home to approximately 7.15 million people, the nine-county Bay Area contains many cities, towns, airports, and associated regional, state, and national parks, connected by a network of roads, highways, railroads, bridges, tunnels and commuter rail. The combined urban area of San Francisco and San Jose is the second largest in California the fifth largest in the United States, and the 56th largest urban area in the world.

LFC San Francisco Bay Area was formed in 2008 by two Liverpool supporters from the San Francisco Bay Area. They met at a local pub watching a Liverpool game and subsequently became really good friends. A meeting of Liverpool supporters who were interested in the formation of a supporters club in the area was arranged, and a committee was elected.

Our Home is Fiddlers Green – Located in downtown Millbrae, Fiddlers is the most traditional pub & restaurant you will find in the Bay Area. 333 El Camino Real, Millbrae, CA 94030
(650) 697-3419 – www.fiddlersgreenmillbrae.com

This was the beginning of the LFC San Francisco Bay Area Supporters Club.

Our Official Club is run by a strong committee, who are elected, and up for reelection yearly at the Club. The committee consists of a Chairman, Two Secretaries and a Treasurer, supported by 8 additional members. Committee meetings are held every month to discuss and arrange such issues as, Promoting and Developing the Branch, Youth Development in our Areas, Finances of the branch, the Website, and activities and events for members.

The Branch and its committee is administered by the rules and constitution of the 'Association of International Branches' and minutes of all committee meetings are taken and kept as a record.
Club Chairman – Ilir Osmeni
Club Secretary – Philip Ko
Club Secretary – Guy Cross
Club Treasurer – Thomas Keefe
Club Host – Oliver McElhone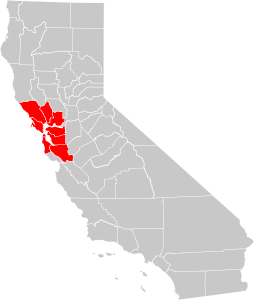 Our main objectives:
Bring local fans together through their love of LFC
Protect and enhance the good name of LFC

Organise high quality services and events for our members
Promote, maintain and value the history of LFC
Communicate the views of our members to LFC
Help and support LFC Foundations and local charitable causes
YNWA
Official LFC Supporters Club for San Francisco Bay Area ®
© 2017 Liverpool FC – www.lfcsf.com